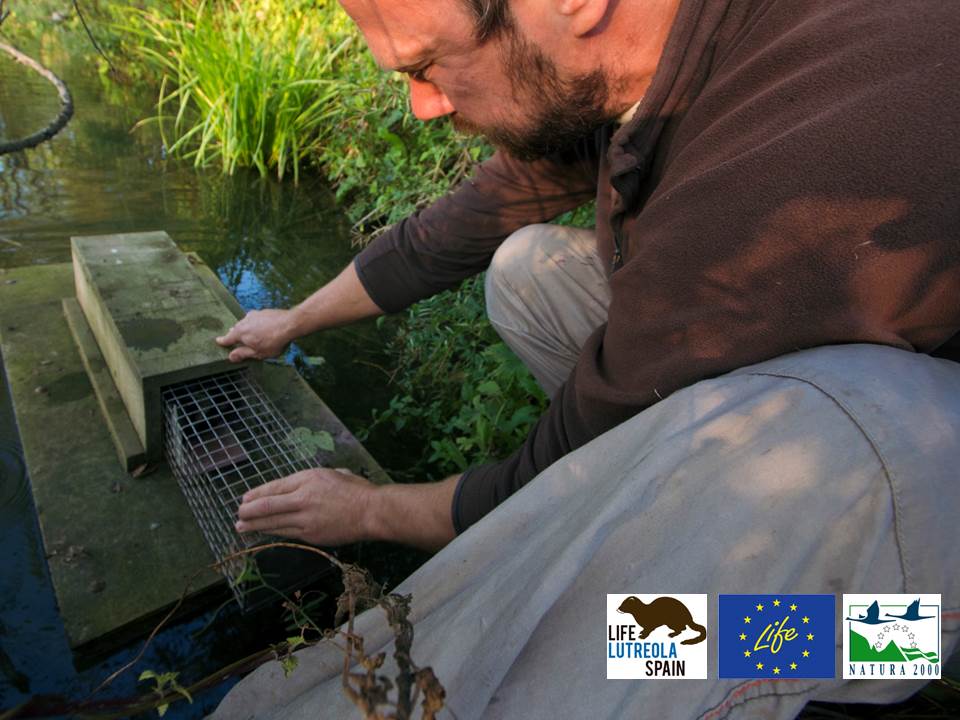 The objective of the eradication actions is to eliminate the biggest enemy of the European mink, the American mink, in its area of distribution and zones of influence. These actions are being carried out in the rivers of the Ebro Basin in Álava, La Rioja and Aragón; In the Cantabrian basins in Álava, Gipuzkoa and Bizkaia; And in the shared Mediterranean basins of Aragon and the Valencian Community.
The mink rafts method is being applied according to a protocol developed specifically for this purpose.
This is an action of great importance for the conservation of the species in Spain and for the project LIFE LUTREOLA SPAIN. Its success depends on other actions within the project such as the release of captive European mink within its area of distribution to restore population (population reinforcement) and the establishment of a European and American mink-monitoring network.
Work is being done on more than 775 kilometres of rivers within the range of the European mink, which would be equivalent to 775 mink rafts (1 per kilometre).
After more than two years of application, the number of American mink captures has been significantly reduced in several rivers; however, although no complete eradication can be confirmed at present in any basin, the data confirm that the design and the method of work employed is being successful.